RWENZORI MOUNTAINS NATIONAL PARK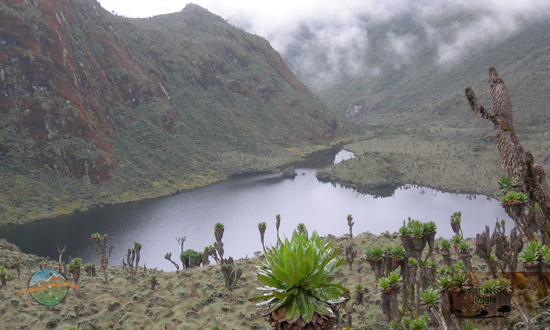 The Rwenzoris are the legendary "Mountains of the Moon" which was gazetted to a National park in 1991 and became known as Rwenzori Mountains National Park and it is managed by Uganda Wildlife Authority. The head quarters of the national park are in Nyakalenjija village along the Mubuku valley. The Congolese part of the Rwenzori is also part of the Virunga National Park.
Since 1994 is a UNESCO World Heritage Site. Covering an area of 99,600 hectares in western Uganda (or 996 square km), 70% of which exceeds an altitude of 2,500 m, the Rwenzori mountains comprise an extremely steep and rugged mountain range for 120 km along the Uganda and Congo border.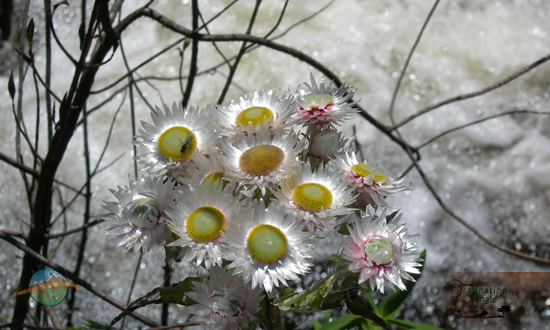 It includes six glaciers peaks: Mt.Stanley,Mt.Speke (4.890m), Mt.Baker,Mt.Gessi (in the Congolese side, 4.715 m), Mt. Emin (4.791 m). Mt. Luigi di Savoia. Mount Stanley, with Alexandra (5.083 m), Margherita (5,109 m) and Albert peaks (5.101 m) is the highest point. The park provides stunning views of the glacier and snow-capped mountains just kilometers from the equator further extending to the Virunga National Park in the Democratic Republic of Congo (DRC).
The mountains consist of ancient rocks which were extruded from the surrounding plains during the formation of the western rift valley. These Precambrian rocks have produced soils of low fertility, except on parts of the northern ridge where volcanic ash from the Fort Portal plateau was deposited.
Fauna and Flora of the National Park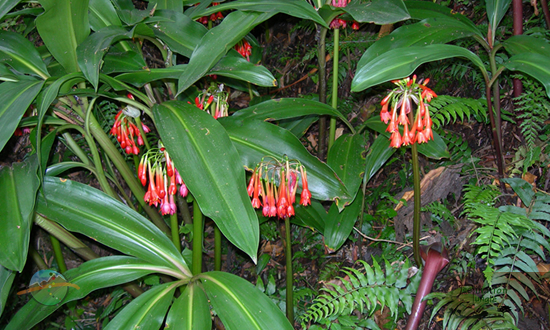 The park supports an important biodiversity. There are 70 species of mammals recorded, including the Angola colobus, the black and white colobus, L'Hoest monkey, chimpanzees, forest elephants, hyrax, leopard, yellow backed duiker, golden cat, genet, giant forest hog and bushbuck. The mammals, though not many in numbers, can be found in the lower mountain forest zone. There are 241 species of birds recorded and 19 of them are endemic like the Rwenzori Turaco, the malachite sunbird, the long tailed cuckoo, long eared owl, handsome francolin, cinnamon chested bee-eater, robin, montane boubou, slender-billed starling, black eagle.
The Rwenzori is most known especially for its extraordinary flora and the different vegetation zones. The vegetation zones are as following: mountain forest zone (1500 – 2500 m); the bamboo zone (2500 – 3000 m); the heather and rapenea zone (3000 – 4000 m), which is characterized by the giant heathers Erica, but also giant lobelias and Senecio; the Alpine Zone (4000 – 4.500 m) with everlasting flowers or Helichrysum.
Book / this Tour / Safari
Inquire on the tariffs and departures.