CLIMBERS' REPORTS
Reports from the Climbers
The history of the Rwenzori is also made by the personal and collective experiences of those who planned to climb these mountains and have realised their dream, as lovers of the mountains, as alpnists, as friends of others who climbed first. This is the space where we intend to collect your personal memories, which will become collective memories for all of us.
Paul Bagyenda Preface
Communications from the Climbers and Associations.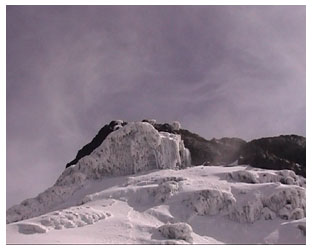 Paul Bagyenda, Preface "In The Footstep of the Duke", 2006.
My fascination with the Rwenzori Mountains began some time during 1994. At the time I was an undergraduate, pursuing a computing degree at an American university. One evening, while browsing through the East Africa section of the main library stacks, I came across a book titled "Touching the Moon". Written by John Preston, it is an account of the author's fascination with the Rwenzori Mountains, and the journey he makes to Uganda to experience them. I do not care much for travel books, but as I had read almost everything else worth reading in that section of the library, I decided to give Preston's book a try. I thought it might be interesting to see what a modern explorer made of 20th Century Uganda.
Preston's account makes for very interesting reading. He does a good job capturing the myth and legend that has surrounded the Rwenzoris for ages, and provides a lucid account of his journey through the mountains. By the end of his story I was determined to explore the mountains myself. What I had read of the Rwenzoris – the vegetation, the cold and wet weather conditions, snow at the equator – all seemed too strange, too improbable for me not to try to see it for myself.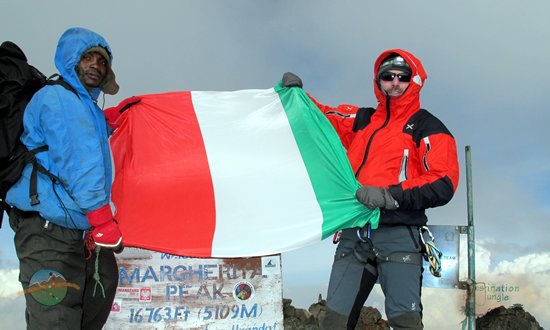 And so it was that in August of 1995, without prior mountaineering experience, a friend and I set out trek the Central Circuit of the Rwenzoris. What we lacked in experience, we surely made up for in determination. We had spent sometime talking to Uganda Wildlife Authority officials in Kampala, in order to find out what preparations were necessary to ensure a successful trip. Once we felt we had all the necessary information and supplies, we made our journey to Nyakalengija (the Rwenzori National Park Headquarters) via Kasese.
That first trek through the Rwenzoris was simply magical. Preston had not lied: Only superlatives could properly define the experience! From the thick low altitude rainforests, to the high altitude moss-covered forests, to the muddy bogs, everything about these mountains just seemed like some myth come alive. And then there was the scale of things: Gigantic plants, immense forests stretching for miles, gigantic cliffs, ranges and ravines. I suppose the cold weather and fatigue from trekking many hours each day serves to infuse some reality into what would otherwise prove far too transcendent an experience.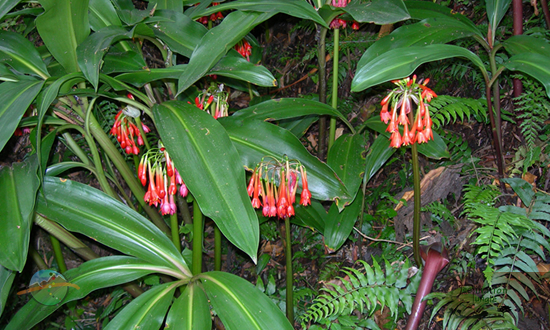 Of course after that trek I told everyone who would (or wouldn't) listen about the Rwenzoris. I was determined to spread the word. My friend and I even talked of establishing a website to help promote the Rwenzoris.
I was also determined to return at some point in the future, perhaps even to attempt to reach Margherita, the highest point in Uganda. As it turned out, the second trip did not happen for another nine years, in which time I did however manage to trek Mt. Elgon. The second trip to the Rwenzoris, in May/June 2004, was followed by a third in August 2005, which including crossing the Mt. Stanley glaciers and conquering Margherita. Touching snow and ice at the equator had me doing a double take.
I expect there will be many more trips, as there is still so much more to see and experience in the Rwenzoris.
Paul Bagyenda
Rwenzori.com
Communications from the Climbers and Associations.
6th January 2009: Nine alpinists from the Italian Alpine Club (CAI) SEM Milano climbed up to Margherita Peak and received their certification. Their names:
1 Dante Bazzana
2 Vanda Ciocca
3 Lorenzo Dotti
4 Oreste Ferrè
5 Laura Ghio
6 Luca Meroni
7 Laura Posani
8 Giovanni Simonutti
9 Annamaria Vaccari
Book / this Tour / Safari
Inquire on the tariffs and departures.